Becoming A Registered Maine Guide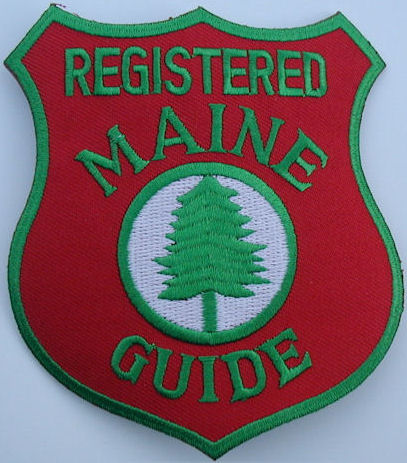 Alice's Awesome Adventures, LLC offers personalized customized Registered Maine Guide preparation training using your skills and knowledge as your base. This is not a generalized program, but one tailored to your particular needs and background focused on the guiding specialty in which you are seeking to take the tests. Training can be done in person or in a combination of online work and either contact training or partially through video conferencing based on your schedule.
The lure of the grand State of Maine was too much for civilized travelers used to the cities of the world in the 1800's. Maine was full of moose, deer, bear, hunting and sporting camps, lobsters crawling on the shore, wide open spaces and woods. The fishing from the lakes was reported to be incredible and to get here, all you had to do was get on the train or a steamer and come. Some of our early visitors went on their own and got lost. Others hadn't a clue how to catch fish or set up camp. Many of our visitors wanted a personalized trip that would go to the best spots for hunting or fishing and travel down streams and rivers in wood & canvas canoes. The guiding industry was born and used native americans initially as guides. The state of Maine decided there ought to be a licensing process and 1897, the first Registered Maine Guide was a woman - Fly Rod Crosby. Today, there are nearly 5000 Registered and Master Maine Guides. Not all guides are from Maine.
As a Registered or Master Maine Guide you work under the supervision and licensing of the Maine Department of Inland Fisheries and Wildlife. They define a guide as: "any person who receives any form of remuneration for his services in accompanying or assisting any person in the fields, forests or on the waters or ice within the jurisdiction of the State while hunting, fishing, trapping, boating, snowmobiling or camping at a primitive camping area."
I want to become a Registered Maine Guide but should I use home study, apprentice, guide school, or combination preparation?
Home study is the least expensive but the hardest if you can't stay focused on your unique training plan. It can be the most rewarding because you are the one who knows your strengths and weaknesses best. You will read, watch videos, take online training, and practice skills alone or with friends or a study partner. Take the How to Train to Become a Registered Maine Guide online course through Maine e-Learning at www.mainee-learning.com to discover your base knowledge, your specialty choice, and discover a wealth of training resources.
Apprenticeship is currently not allowed in the State of Maine for any specialty other than Whitewater Rafting. Whitewater Rafting guide candidates actually take a course with the sponsoring/future employer rafting company and then "student teach" rafting runs to fellow candidates as part of their training process. You can ask a guide to help you with a topic of study but you can not job shadow a guide and receive any renumeration of any kind.
Guide Schools offer courses that have specific attendance dates and are generalized training for a group of students focusing on the specialties of hunting, fishing and recreation. They are designed to give you the information they believe you need to become a basic guide in a short time such as one long weekend or over two weekends. They are a combination of some practical skills and mostly classroom sessions. Not all schools use the same format or scheduling, so ask about their: scheduling, payment and refund policies; Guide Test pass rates; how the information is taught - will it match with your learning needs?; and ask to chat with past students. Most programs average $500 for classroom attendance. Alice's Awesome Adventures is offering a group Registered Maine Guide training program over ten weeks starting January 19, 2021. For more information click here and search the calendar. If you want unique group training for a private group, she can create a special program for you. Alice's Awesome Adventures courses are heavily weighted in practical skills and training that will not only prepare you for your examinations but to become a working guide. Check to see their listings online. Alice's Awesome Adventures offers private customized training that can start at anytime.
Combination preparation allows you to take different preparation courses from sources such as guide schools, community adult education classes, specialty groups, seminars, special events, and one-to-one discussions with a current guide or a Maine Warden. Then you will work on your own or with a study partner to prepare. Perhaps your future employer will assist you in preparing. Alice's Awesome Adventures, LLC offers customized specialty training workshops as well as complete guide training for the license specialties of Hunting, Fishing, Recreation, Sea Kayaking, and Tide-water Fishing. Alice's Awesome Adventures offers online and in-person workshops. The online workshops are at Maine e-Learning. Generalized workshops include topics such as: Preparing for your Sea Kayak Examinations, Basic Search and Rescue Training and more.
Alice's Awesome Adventures, LLC offers workshops throughout the year. In 2021, they will be scheduled based on Covid-19 guidelines for smaller groups. Social distancing and face masks/face coverings are required. Follow-up specialty workshops are scheduled throughout the year. You should check this website's calendar for the workshops and registration information by clicking on the word "calendar".
Alice's Awesome Adventures, LLC is partnered with four adult education programs Merrymeeting Adult Education, Five Town CSD Adult Education, Maranacook Adult Education and RSU5 - Freeport/Durham Community Programs and Adult Education to offer a remote learning online course with an online textbook starting January 19, 2021. There are only 15 spots available. Please contact one of these adult education programs to register. As social distancing allows there will be two all-day outdoor skills workshop days offered that will be optional. Those dates may or may not be during the run of the course. The course will have you prepared to take your oral and written examinations in the late spring. The cost is only $500 per person.
No matter how you prepare for your tests you will be nervous when you take them, but proud when you pass. Can you successfully complete the Alice's Awesome Adventures GIT (Guide in Training) Game? Regardless of how you prepared for your exams, book a 3 hour session to test yourself with this game. You will be amazed how challenging it is, and how it pulls together all your knowledge while allowing you to discover the areas that you need to review before testing.
Click and Contact Alice now! or call 207-729-6333 and let Alice's Awesome Adventures create your customized Registered Maine Guide training that works with your schedule and commitments. Most customized courses are hybrid courses of online, classroom, practical, and mock examinations.
Expect to spend a minimum of fifteen hours 1:1 with Alice through the use of video conferencing and possibly in-person, plus at least 30 hours on your online and homework assignments plus attending and actively participate in at least two all day workshops when they are safe to offer. Price is based on your current knowledge and skills and what you ought to know to be a working guide in your choice of license specialty(ies). During 2021, if you wish to train for one specialty, the cost starts at $750.00. Yes that is more than a group class but you are getting active and interactive training that significantly upgrades your ability to become a Registered Maine Guide. Alice trains you to think, act, and be a guide ready to work after you pass your examinations, not just be a test taker. Former and current students have hailed from Tennesee, New York, Georgia, Virginia, Massachusetts, Illinois, New Hampshire, Connecticut, New York, North Carolina, Rhode Island, Vermont, and Maine. To see current personalized hybrid online/in-person live session course offerings use this link.
Alice's Awesome Adventures, LLC offers many 3 - 8 hour workshops for those that want to be outdoors as well as future Registered Maine Guides on specialized topics such as: RMG Test Preparation, Trip Leadership, Kayak Navigation, Map and Compass, Outdoor Cooking, Trip Planning, Winter or Summer Trip Safety, Canoeing, Sea Kayaking, SUP, Snowshoeing and Outdoor Safety Skills. Call 207 729 6333 to book a custom workshop just for you or for a group of friends.
Alice's Awesome Adventures, LLC offers private training for those that need refreshers on specific outdoor topics. Ask and see if Alice can match your schedule and get you the training that you need.
Shopping for Outdoor Gear
Too little time...
So many boats...
What gear do I really need?
How do I get the new boat home?
I need hiking, camping, backpacking, or snowshoeing gear too!
Just ask Alice. 207-729-6333
Alice's Awesome Adventures, LLC offers personalized outdoor sports gear shopping trips and consultation. Based on your plans for your future activities we'll decide whether you need to buy new, used, or rent the big ticket items to try them out first. We'll decide what specialty gear you should buy now.
We will check out what you already own for gear and clothing and determine if we can repurpose what you have so that you can maximize your activities.
Perhaps you are looking to upgrade to a better paddle, a faster boat, or buy a boat for the whole family? Do you need a pair of snowshoes, or trekking poles, new binoculars, or a waterproof case for your smart phone? Do you need a GPS, new boots for hiking, or a good camping stove?
After assessing your needs, we'll make a shopping plan and then go shopping. Alice will be your personal assistant to share with you expert advice on all the62_pfds_on_a_z_rack_1 different brands and help you get what you need the first time. Your time is precious and mistakes are costly.
Shopping trips are personal trips for one or two people at a convenient time for the clients and Alice. Alice receives no renumeration from any store or shopping venue. Her clients are her primary concern.